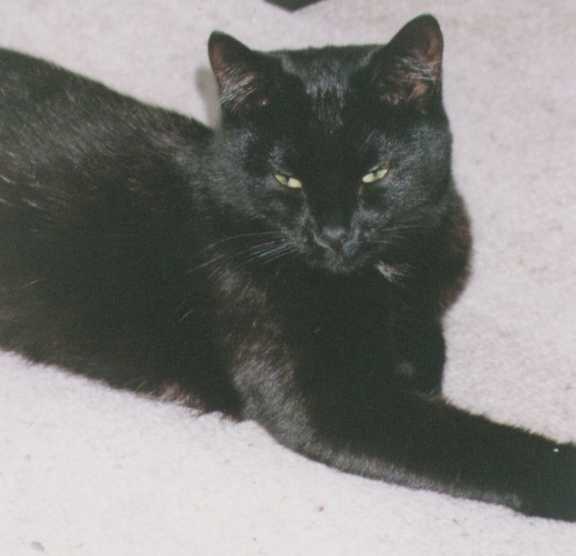 Scumball from Hell. Jest not - this is one tough cookie.

Nikita was born sometime in July 1996. She came into our lives when she was 2 months old, a tiny ball of black fur with blue eyes, looking very cute! Click here for pictures of her then, and some stories...

She is now fully grown up, though she will remain a relatively small cat. She is still black, but her eyes have become green. *Those* eyes! according to some visitors...

Everywhere, you can see a bigger version of the pictures if you click on them.


Questions/Comments?email Nikita (remove *spam* though!)
Last updated August 13th, 1997